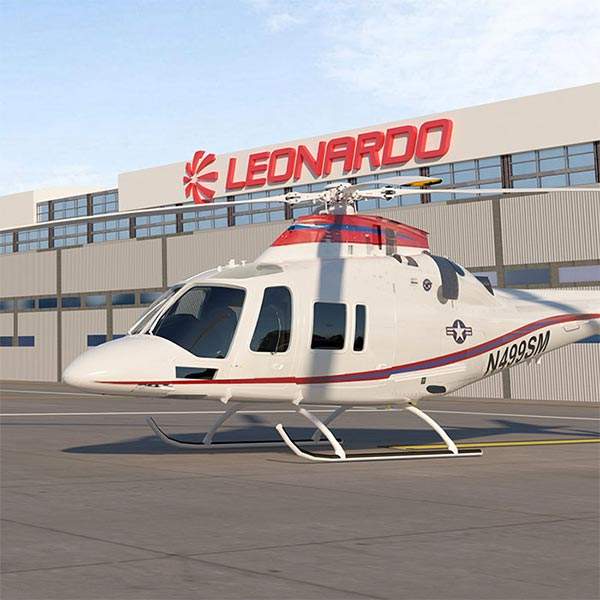 Leonardo to open support center at Whiting Aviation Park
Leonardo, through AgustaWestland Philadelphia Corp., will soon build a comprehensive support center at the Whiting Aviation Park in Santa Rosa County after being awarded a contract to replace the Navy's fleet of aging training helicopters at NAS Whiting Field.

"We are excited in Santa Rosa County that Leonardo was awarded the new contract acknowledging their commitment to build a new training facility at Whiting Aviation Park," said Chairman and District 3 Commissioner Don Salter. "This facility will not only create jobs for county residents but will also improve the efficiency of NAS Whiting Field. This just goes to show what vision, passion and focus will accomplish."

William Hunt, managing director of Leonardo Helicopters Philadelphia, went on to say, "Our plan since day one has been to offer the US Navy the training capabilities they asked for, without compromise. We are honored to deliver on that promise, build the new fleet in Philadelphia and maintain it from Milton, Florida."

In partnership with the Santa Rosa County Economic Development Office and Space Florida, an aerospace economic development agency, Leonardo will construct a 100,000 square foot support center that will employ 40 to 50 new employees adding to the area's robust aviation industry. Leonardo is offering the Navy its purpose-built, American-made TH-119 IFR single-engine helicopter to replace the Navy's fleet of TH-57 training helicopters.

"Whiting Field has long proven itself a world leader in helicopter flight training and maintenance, repair and overhaul (MRO) activities, and we are thrilled our investment of Triumph funds into the aviation park could help Santa Rosa County and Leonardo land this important defense contract," said Dr. Pam Dana, Triumph Gulf Coast board member. "We thank the Department of Defense for their trust in our region, and look forward to partnering with them and the county to further expand Northwest Florida's MRO industry cluster."

In July 2018, Santa Rosa County was awarded $8.5 million in Triumph funding to build infrastructure on 40 acres at the Whiting Aviation Park, a 269-acre planned development adjacent to Naval Air Station Whiting Field, where all helicopter pilots for the Navy, Marine Corps and Coast Guard are trained. A "first of its kind" limited access use agreement between Santa Rosa County and the US Navy allows civilian tenants of Whiting Aviation Park use of the runway and control tower at Whiting Field.